Automated External Defibrillator (AED)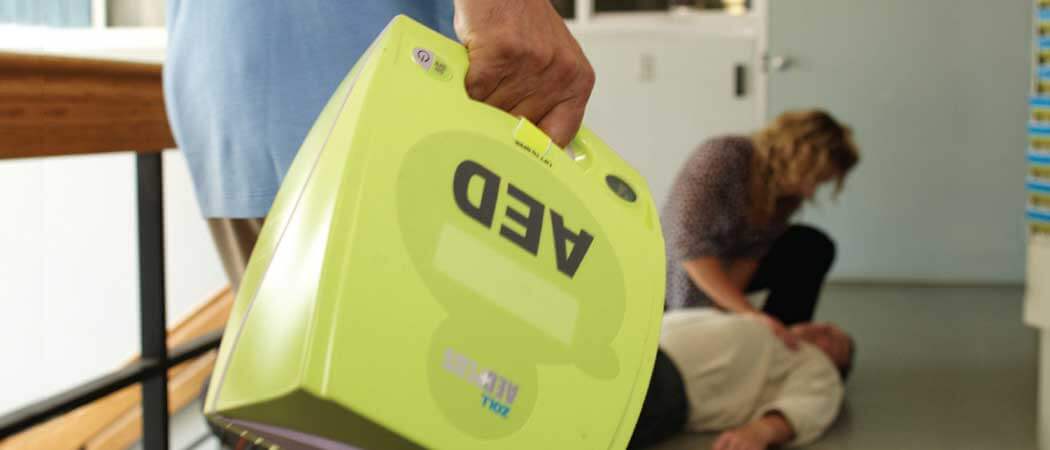 The Only AED with Real CPR Help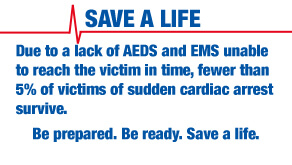 When sudden cardiac arrest occurs, the fact is that only half of the victims will need a shock. But all will require cardiopilmonary resuscitation (CPR).
You need an automated external defibrillator (AED) that helps you all the time. The ZOLL AED Plus is the only AED that can actually see when you are doing CPR and help you do it well.
The AED Plus features Real CPR Help, a unique CPR feedback tool that is able to monitor CPR quality and provide real-time feedback for depth and rate of chest compressions. Audio and visual prompts help you to rescue with a confidence and clarity unmatched by any other AED.
Zoll AED Plus Real CPR Help tool is able to determine what you are doing and provide feedback to help you perform CPR as best as possible. Not pushing hard enough? The Zoll AED Plus will tell you to push harder. Not pushing fast enough? The Zoll AED Plus'metronome will guide you with the proper rate.
So, what does this mean? It means that with the Zoll AED Plus you'll be best prepared for cardiac arrests of all kinds, from those that require CPR without shock to those that do. Should you only need to perform CPR, your Zoll AED Plus will act as your guide, ensuring your providing the best care possible for the person in need.
Zoll also took convenience into account when designing the Zoll AED Plus. Rather than requiring an expensive lithium battery like most AEDs, the Zoll AED Plus operates off of 10 Duracel batteries that can be found in any convenience store. The Zoll AED Plus also performs self checks on a regular basis and will inform you if there appears to be a problem of any sort, such as dwindling battery life.
The Zoll AED Plus also features a standard 5-Year Warranty. However, once you register your Zoll AED Plus, the warranty will be upgraded an additional two years, providing you with a comprehensive 7-Year Warranty.
The Zoll AED Plus is a fantastic AED that is perfect for indoor and limited outdoor use. Whether purchasing an AED for a school, office, community center, or any other location primarily set indoors, the Zoll AED Plus is a perfect companion for you and your AED program.
Real CPR Help
Inadequate compression rate and depth are common during CPR. Adult victims need at least 100 compressions per minute and at a depth of at least 2 inches (5 cm). Compressions must be done well to effectively move blood and oxygen.
Zoll AED Plus | Additional Information + Documents
Plot 237,
Lengkok Perindustrian Bukit Minyak 3,
Bukit Minyak Industrial Estate,
14100 Simpang Ampat, Penang, Malaysia.
Call Us :
Tel : +604-5023 882 (8 lines)
Toll Free : 1300-22-3882